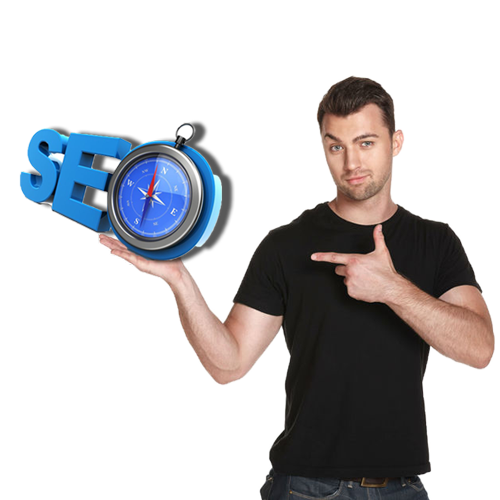 Google is the 800 lb Gorilla of Local SEO
So let us do the heavy lifting.
How Important is Local Search SEO?
Small to medium-size businesses with less than 20 employees make up nearly 89.5% of all U.S. business operations, with the majority operating only at the LOCAL level and seeking customers within a geo-target zone of convenient travel time or distance. Local SEO Optimization Strategy is required to compete for that first-page search result.
While Google is the 800 lb gorilla of local search, Yelp, Bing, Social Media and a host of other Search Directories and Citations all play critical roles in achieving proper placement and visibility for your Local Business listing.
Does your Business Need to:
Our Team of Experts will optimize for: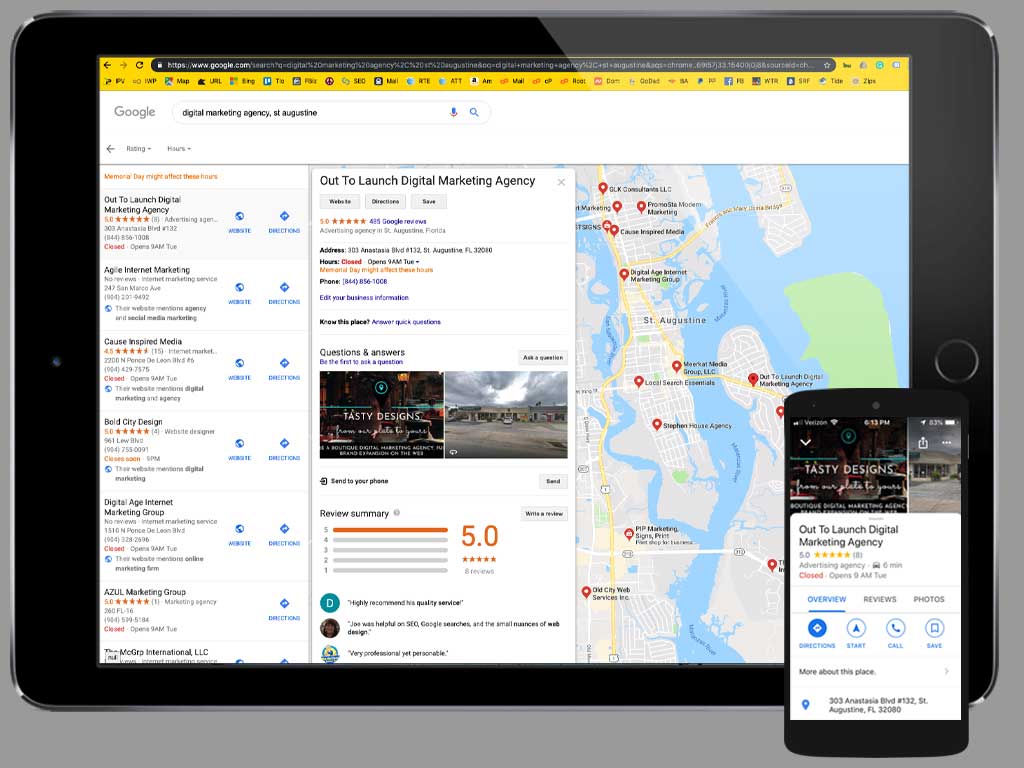 Out to Launch specializes in Local Search Optimization
Whether you need a new or upgraded website or dialing in your online marketing strategy, our team of Search Engine Optimization and Web Design experts are ready. Also, more importantly, we implement the latest local search principles for organic search, small business local citations, google local, and all other Local SEO essentials.
We also make sure you are updated for Natural Search terms to allow Siri and Alexa searches to more easily find your business. I.e., "Siri/Alexa find the closest NY style Pizza that delivers!"
When it comes to getting trusted advice, people used to turn to friends or family. — According to the latest data, that list NOW includes search. Consumers now believe that answers to their most specific questions are on the web, and they trust SEARCH to deliver the right response and on demand.
Pick a business on the first page of search results
Want Directions plus call button in search ads
Searched on a smartphone for local services
Search for business hours and directions
Searchers that visit the business within a day
Used Local search before purchasing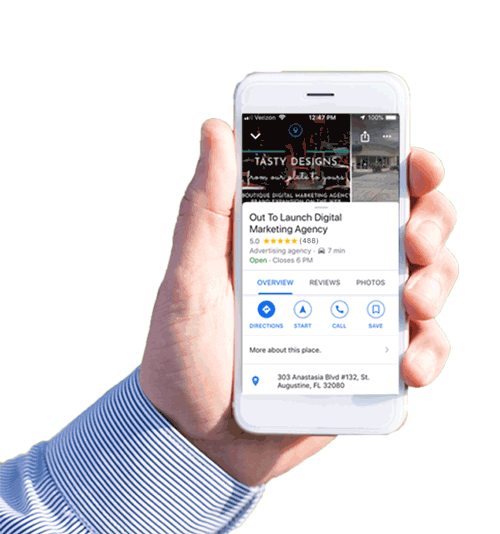 We Specialize in Local SEO!
We understand the difference in optimizing for a local market as opposed to planet Earth. Our focus is on the use of tools that best help your business listing rank or show well for Local Searches by prioritizing:
There is Separation in Preparation
Our team has combined 35 years of experience perfecting SEO strategies and methods to get top rankings. We coordinate with clients to provide a strategic plan that will help separate their site from the competition and attract more business.
Out to Launch is on your side!
Business Benefits of Great Local SEO
High Rankings for Google Maps and Directories:  Over 80% of searches are now mobile based. So positioning well on these directories is critical to your business success.
There are no short cuts, quick fixes, or cheap tricks to get to the first page of Google or Local Search Directories. Consistent, Quality, Reliable, Reputable branding message across all local media channels is the surest way to succeed with a local business listing.
Our Team of Experts will optimize for: